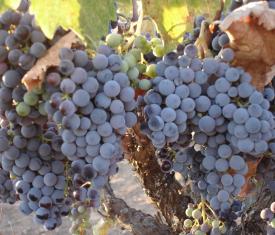 Update: Legislative Hearing on Sustainable Food and Wine
October 16, 2012
Michael R. Dimock
The newly formed Senate Select Committee on California Food, in conjunction with the Senate Select Committee on California's Wine Industry, held their first hearings in Santa Rosa on Monday, October 15. The Committee Chairs Senator Noreen Evans and Assemblymember Mariko Yamada invited ROC President Michael Dimock, to provide opening testimony that would set context for the hearing and the mission of these committees, which have the power to investigate and advise the State Legislature.
An opportunity exists for real systems change in California. Throughout the state, we see a rising commitment to sustainability including:
CDFA's commitment to create a sustainable food system by 2030 through Ag Vision
UC Davis and Cal Poly San Luis Obispo's commitment to the formation of sustainability institutes.
An increasing number of California based nonprofits that have expertise in food system sustainability
The birth of the California Food Policy Council, the first in the nation formed from the grassroots.
Together these set the perfect stage for fundamental change and a unique opportunity for the CAFPC to work with the state legislatures.
Following Dimock's opening testimony, 17 additional advocates from agriculture and nonprofits laid out their priorities. Highlights included CalCAN's request that the legislators support the recently signed AB1532, which puts in place a process for investing public funds from California's new greenhouse gas (GHG) cap-and-trade program and supports investments in sustainable agriculture. The Legislature will be deciding those investments in the months ahead.
Representatives from wine industry projects spoke of their excellent work to document annual advances in sustainability by over half the growers and wineries in the state. The Community Alliance with Family Farmers (CAFF) and the Agricultural Institute of Marin described the emerging results from the Direct Marketing Ad Hoc Advisory Committee established by CDFA to update the regulations impacting farmers and ranchers selling direct to consumers.
Kathryn A. Quanbeck, a member of the CA Food Policy Council from Mendocino County, clarified specific ways the legislators could help the local meat processing industry by updating compost regulations to allow, as Oregon has, the waste stream from small scale animal processing to be composted and reintegrated into soil to boost organic matter and fertility.
One of the most surprising and hopeful presentations during the hearing came from a member of the Sierra Club who called on the Legislature to improve CDFA's ability to combat invasive pests in a preventative manner. It is rare, but an increasing and welcome occurrence, to see hard core environmentalists openly fight for the priorities of agriculture.
Click here to view the video from Monday's joint informational hearing.
Click here to read ROC president, Michael Dimock's testimony