Welcome to our "Flipping the Table" Podcast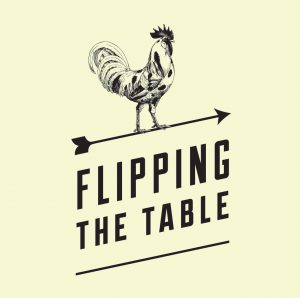 Food production causes more damage to the planet than any other human activity. Global warming, lost biodiversity, degraded soil, water, air and rural economies along with epidemics of diet-related disease illustrate the challenges. And yet there is real hope. Visionaries and revolutionaries are innovating new approaches to replace harmful systems. Our podcasts present dynamic and enlightening conversations with people who are flipping the table to create new ways to feed the world. Their ideas will inspire action and positivity in our challenging times and appeal to listeners and sponsors who hunger for the creation of healthy and resilient people, communities and economies.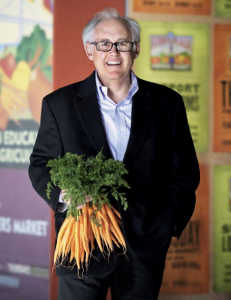 Host: Michael Reid Dimock is the program director of Roots of Change at the Public Health Institute. From a leadership role in the global Slow Food Movement to leadership of winning policy campaigns, for two decades he has led catalytic work to transform thinking and laws governing our production of food and management of farms. He serves on the advisory board of the UCLA Law School's Resnick Food Law and Policy Program as well as the nonprofit boards of Farm to Pantry and the Wild Farm Alliance. Author Katrina Fried and Photographer Paul Mobley feature Michael in their book Everyday Heroes: 50 Americans Changing The World. His global network of allies and social media followers links 140,000 individuals and organizations.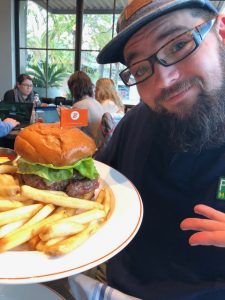 Producer: Patrick Sexton committed himself early on to music and sound production. He toured with the San Francisco Boys Choir and later attended SAE Expression Creative Media College where he studied audio engineering and entertainment business. In the early 2000s he focused his passion on the emerging underground hip hop scene, founding a music production company, Dnae Beats. He produced cult classic recordings by Gift of Gab of Blackalicious and Eligh of Living Legends and toured the world as a performing DJ. His music is heard on television programs such Workaholics and Silicon Valley. In 2013 he moved from Los Angeles to Sonoma County where he has expanded his passions to include cooking and local organic food. As producer he applies his audio expertise with a vision to build a large and diverse audience
Click here for available episodes
Click here for upcoming episodes