Welcome to our "Flipping the Table" Podcast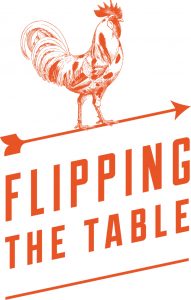 Food production causes more damage to the planet than any other human activity. Global warming, lost biodiversity, degraded soil, water, air and rural economies along with epidemics of diet-related disease illustrate the challenges. And yet there is real hope. Visionaries and revolutionaries are innovating new approaches to replace harmful systems. Our podcasts present dynamic and enlightening conversations with people who are flipping the table to create new ways to feed the world. Their ideas will inspire action and positivity in our challenging times and appeal to listeners and sponsors who hunger for the creation of healthy and resilient people, communities and economies.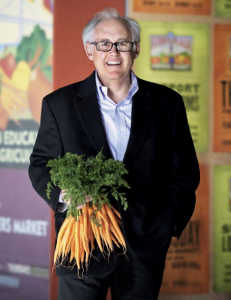 Host:
Michael Reid Dimock is the program director of Roots of Change at the Public Health Institute. From a leadership role in the global Slow Food Movement to leadership of winning policy campaigns, for two decades he has led catalytic work to transform thinking and laws governing our production of food and management of farms. He serves on the advisory board of the UCLA Law School's Resnick Food Law and Policy Program as well as the nonprofit boards of Farm to Pantry and the Wild Farm Alliance. Author Katrina Fried and Photographer Paul Mobley feature Michael in their book Everyday Heroes: 50 Americans Changing The World. His global network of allies and social media followers links 140,000 individuals and organizations.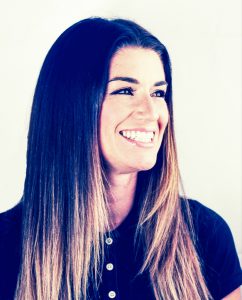 Producer: 
Courtney Grace is a sound designer, vocalist, and music producer based in the San Francisco Bay Area. She studied Sound Design at San Francisco State University and started her music and sound business, Courtney Grace Music and Sound in 2015. She has worked on several podcasts, films, and songs, and has worked on projects with Google and Skywalker Sound. Aside from work, she is very passionate about social justice issues, video editing, graphic design, and enjoys healthy foods and adventurous hikes in nature.


› Click here for available episodes