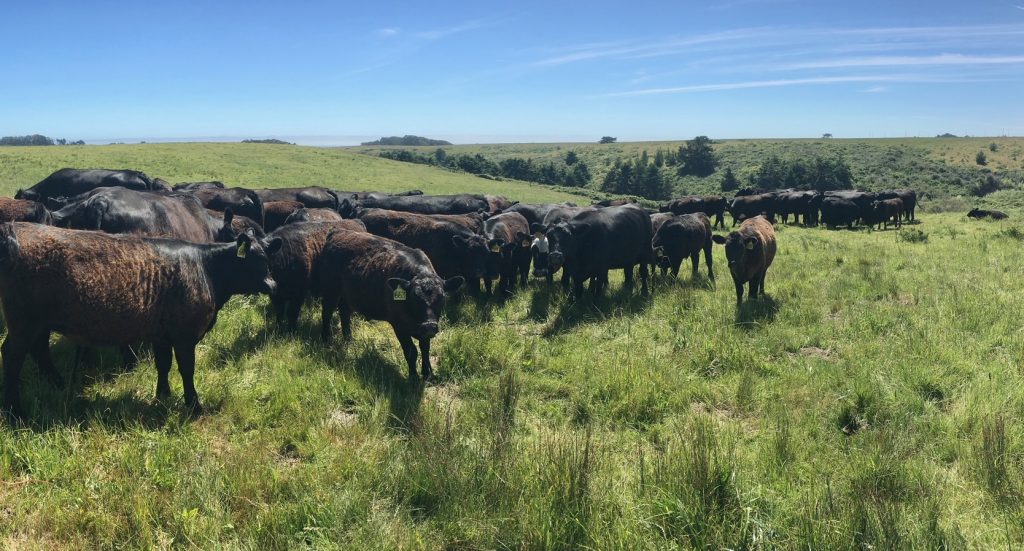 Creating a Resilient and Healthy Meat Supply
Until very recently American agriculture policy has been degrading a once rich fabric of local meat sources. Since 1967 seven thousand meat processing plants have closed. Only 3,000 remain, of those, many small and mid-scaled independent plants  are on the verge of financial collapse. Today three multi-national industrial meat companies control over 80% of the US meat supply. These near monopolies force down prices paid to farmers and ranchers and force up prices paid by chefs, food service and eaters. The droughts and wildfires of the last twenty-five years have exacerbated the challenges. The COVID-19 pandemic forced policy makers and consumers to finally face the fact: our meat supply chain is too concentrated, unfair and unstable for the 21st century.
Seeing the moment to ensure a fundamental shift, we have taken action. Our response has roots stretching back to 2009 when we joined with USDA to host a Foodshed Summit where then San Francisco Mayor Gavin Newsom championed the idea of re-regionalizing our food system.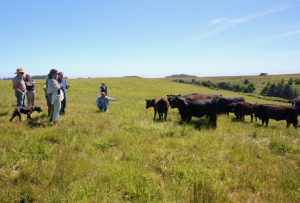 Regenerative ranching became a focus in 2017 when we hosted a special event at BN Ranch in Marin County, hosted by Bill Niman and Nicolette Hahn Niman. In the spring of 2020 during the pandemic, Roots of Change joined with the UC Davis Food Systems Lab to write a white paper on the challenges in the meat supply chain. Plants closed as workers became infected and died from COVID 19. The breakdown intensified on May 30th with the cyber ransomware attack on JBS, the largest meat processor and marketer in the world. Grocery meat sections emptied, prices skyrocketed.
Our white paper clarified California lacks regionally available processing that serves mid- and small-scale producers and outdated regulations impede access to multiple market channels. Our findings emerged from approximately 100 interviews with beef, poultry, lamb and pork producers, processors, and advocates. The paper led to funding from a USDA AMS Regional Food Systems Partnership Grant to develop high value markets for mid and small-scale meat producers who use regenerative, organic and grassfed production systems. With these funds we met with 200 farmers and ranchers between September 2022 and May 2023.
| | | |
| --- | --- | --- |
| | | |
| | | |
A few photos of our meetings with ranchers from 18 different counties across Northern California. Top row, l-r: rancher meeting in Woodland (Napa, Solano, Yolo counties), Marin/Sonoma rancher meeting at Stemple Creek Ranch, Meeting, ranch visit to Copper Rock Farm after the meeting for Calaveras/Tuolumne counties in Jamestown. Bottom row: ranch visit during visit to Siskiyou county; group shot of meat project team and ranchers in Eureka for Mendocino, Humboldt and DelNorte counties; and lastly, ranchers chatting at final meeting in Livermore for Alameda/Contra Costa counties.
Ranchers explained that they can sell most of their high value cuts (steaks, ribs and chops), but are often left with accumulations of grinding and braising cuts. These are just the cuts sought by food service companies. In response, we have embarked on a three-phase market development strategy. First, we are facilitating formation of a supply-chain partnership with the University of California which serves 600,000 meals per day during the academic year on its ten campuses and five medical centers. We aim to scale up the existing Beef2Institution pilot that includes a Roots of Change advisor from UC Davis Health, the pioneering Culinary Director and Executive Chef Santana Diaz.
After months of planning, on June 28, 2023, at  Mulvaney's B&L in Sacramento, we brought all the links in the proposed supply chain together for a Regional Regenerative Meat Summit. They were joined by federal, state and University procurement officials who set context and offered endorsement for the concept.
Photos from the Meat Summit & Dinner in Sacramento, June 28, 2023
Top row, left-right: outdoor reception; representatives from the University of California Office of the President: Scott Wilkerson, Chief Procurement Officer Systemwide Operations, Marilyn Biscotti, Senior Commodity Manager, and Paul Williams, Chief Procurement Officer and Associate Vice President; panel discussion with USDA Under Secretary Jennifer Lester Moffitt, CDFA Secretary Karen Ross, California Resources Agency Secretary Wade Crowfoot and Derek Kirk, Assistant Deputy Secretary of the California Labor & Workforce Development Agency.
Bottom row, from left to right: panel discussion with Dr. Glenda Humiston, UC graduate Mark Biedlingmaier,  Connor Hackett, producer, Ferndale Farms,  Marilyn Biscotti, Senior Commodity Manager, UCOP; brainstorm session with rancher, government, UC and regional non-profit representatives at each table; group shot with Check Patrick Mulvaney, Chef & producer Duskie Estes, Black Pig Meat Co, Congresswoman Doris Matsui and local butchers. 
The 100 Summit participants began the work of defining the process and definitions needed to achieve our goal. The event ended with a dinner featuring meats from several of the ranchers working with us. Hit these links to see the Summit program, dinner menu and photos of the event. Hit this link to see video clips of the two panel discussions and presentations and here is the link to the full Summit report.
In phase two, we will seek additional market channels to farm-to-table restaurants and butcher shops and support development of direct sales to consumers. In phase three, we will seek to include the California State University system and sports stadiums. Expansion of processing capacity is part of each phase. Thus, we have integrated our approach with the California's Community Economic Resilience Fund program. This is the state's largest economic development program ever. It provides nearly $500 million of economic development money across the state. Meat processing is on the fund's agenda.
As we update this page to track our progress, we will send links via our Pulse of the Food Movement newsletter. So please sign up for the newsletter to stay abreast of developments.

Images: Michael Manansala, Doris Meier, Karen Preuss