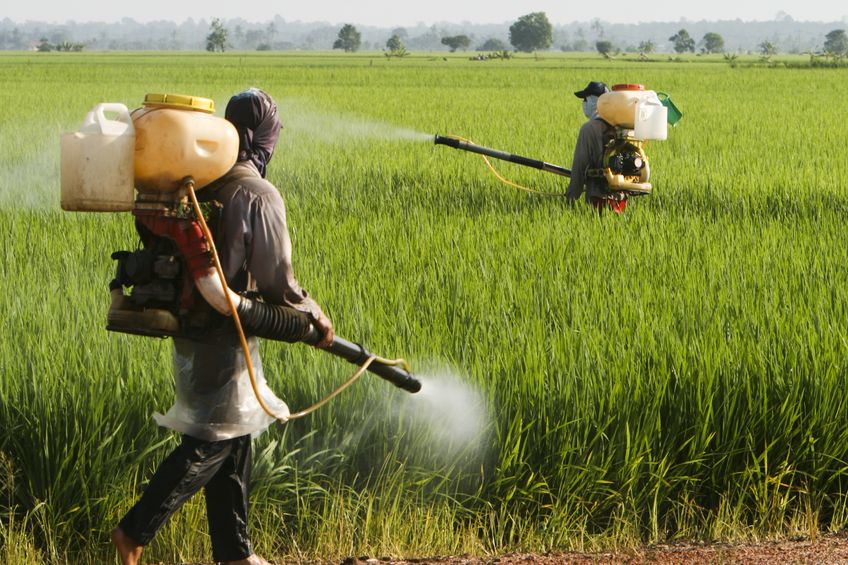 Through this project ROC assisted disadvantaged farmers and offered networking and learning opportunities, and risk management training and information. The time frame was September 2010.
Since 2009, Roots of Change (ROC) has received funding from USDA Risk Management Agency's (RMA) Community Outreach and Assistance Partnership Program to partner with projects throughout California to address both the risk and opportunities that exist for socially disadvantaged farmers and ranchers. Disadvantaged farmers are defined as producers who have been traditionally offered limited access to federal farm initiatives, some of which are tools and programs available to help them achieve economic viability. In California they represent limited resource farms (those with sales under $100,000), owned and operated by minorities, many of them fruit and vegetable growers. Roots of Change's program recipients include women, African Americans, new immigrant farmers (Asian, Latino and Somali Bantu), Native Americans and other traditionally underserved producers.
ROC works with community-based organizations in multiple regions of California that were chosen because, as a mix, they have a high percentage of socially disadvantaged farm operators and limited resource farms with a high percentage of them direct marketing to consumers. The purpose of ROC's program is to assist disadvantaged farmers to improve their operations through the implementation of several targeted projects that mitigate the complex sources of risk emerging from urbanization. The program offers networking and learning opportunities, risk management training and information focused on entering new urban and peri-urban markets, customarily through farmers markets. Because underserved farmers have often been impacted by policies and initiatives that are inadequate for their farms and developed without their input, ROC also brings together urban and rural stakeholders in the state's largest urban centers to collaborate on planning policies that reflect restorative and diverse food system goals through a process known as the Urban Rural Roundtable [hyperlink].
Roots of Change's Disadvantaged Farmers program showcases a different image of agriculture and the potential opportunities in California. In a state where food is the foundation of its economy, generating more than $150 billion in related economic activity, food not only feeds our economy and nourishes our bodies it also builds our communities. Disadvantaged farmers are a central source of California's agricultural industry, and this program demonstrates that by investing our government money in innovative ways, we can tackle multiple statewide problems with the same dollar.
Below is a brief summary of all the activities of the Disadvantaged Farmers program to date. We encourage you to click on the links to learn more about our partners and their successful programs.
Project 1: Supporting refugee immigrant farmers at City Heights in San Diego
Partner: International Rescue Committee (IRC)
IRC provides technical support to newly resettled refugees at City Heights neighborhood in San Diego. Through the Disadvantaged Farmer program, IRC has developed a business model that enables new refugee immigrant farmers to "graduate" from micro-scale production of ethnically diverse fruits, vegetables and herbs and transition to small and medium-scale production. IRC has served 27 farmers as they move towards self-sufficiency, including 19 Somali Bantu growers with parcels of less than one acre.
Project 2: Hmong Farmers promoting healthy food access to Fresno Schools
Partner: National Hmong American Farmers (NHAF)
NHAF promotes economic wellbeing among Hmong-Americans and farmers in Fresno County. For this project, NHAF partnered with the Fresno Unified School District to supply healthy, fresh produce at Fresno elementary schools. Local Hmong growers sold their produce at farmstands in three schools located in low-income neighborhoods that are disconnected from accessible grocery stores, and where 88 percent of the students in these schools participate in free/reduced lunch programs.
Project 3: Farmers Market Hub Network
Partner: Occidental College, Center for Food Justice
Through the Center for Food and Justice at Occidental College, the Farmers Market Hub Network created collaborative solutions to regional food distribution and market access problems for more than 120 farmers. Through meetings with key stakeholders, Occidental completed a Vision document for a California regional direct marketing system, featuring a database and maps of existing agricultural infrastructure that includes the type of agricultural production, population density and disadvantaged farmer populations.
Project 4: Connecting disadvantaged communities to supportive organizations
Partners: Ag Innovations Network and Agriculture and Land-Based Training Association (ALBA)
In partnership with Ag Innovations Network, ALBA tailored a curriculum for 150 underserved farmers in 11 communities designed to increase access to emerging regional markets. The program focused on direct sales, farm-to-institution and farm-to-school channels, but also touched on barriers of social justice and healthy food access in communities with African American and Native American growers. This project has provided new farmers with access to technical skills that have reconnected disadvantaged rural communities to agriculture.
Partner: Ag Innovations Network
Building on the success of the San Francisco Urban‐Rural Roundtable commissioned by Mayor Gavin Newsom in 2008, Roots of Change formed the Los Angeles Urban-Rural Roundtable to support the urban-centered Los Angeles Food Policy Task Force as it developed policy recommendations for Mayor Antonio Villaraigosa.
Project 6: Saving the Gravenstein Apple
Partner: Slow Food Russian River
Slow Food Russian River created the Gravenstein Apple Project to help local farmers increase demand for their apple products, and raise awareness of the cultural heritage of Gravenstein apples to the region and its alarming loss of acreage. Slow Food Russian River launched a successful media campaign that included multiple radio promotions and articles in regional newspapers profiling the Gravenstein apple farmers. As a result, 92 local restaurants and bakeries agreed to highlight the apples in their recipes, and Gravs sold on The Fruit Guys website during peak season.
Partner: Ag Innovations Network
The San Diego Urban-Rural Roundtable brought together over 100 leaders and stakeholders from around the San Diego region to develop a set of recommendations aimed at building a healthy, fair, economically thriving, and environmentally sustainable food system for all residents of San Diego County.
Project 8: New urban markets for Asian crops
Partner: National Hmong American Farmers (NHAF)
NHAF conducted workshops for beginning Hmong farmers in the Central Valley, and explored new markets outside of the Central Valley for the culturally diverse fruits and vegetables that Hmong and Asian farmers grow. NHAF held the first Hmong conference to showcase the medicinal qualities of Hmong herbs, and has received multiple positive media for its efforts, including this video that highlights its president Chukou Thao.
Project 9: Food Safety workshops for Latino farmers
Partner: Agriculture Land-Based Association (ALBA)
ALBA provided several bilingual trainings in its Food Safety Program for Small Farms curriculum, targeting underserved Latino beginning farmers in Monterey County. This project served 84 socially disadvantaged farmers with English as a second language, who received one-on-one trainings to address food safety regulations. The Food Safety Program will open up new markets to these beginning farmers that require strict safety regulations.