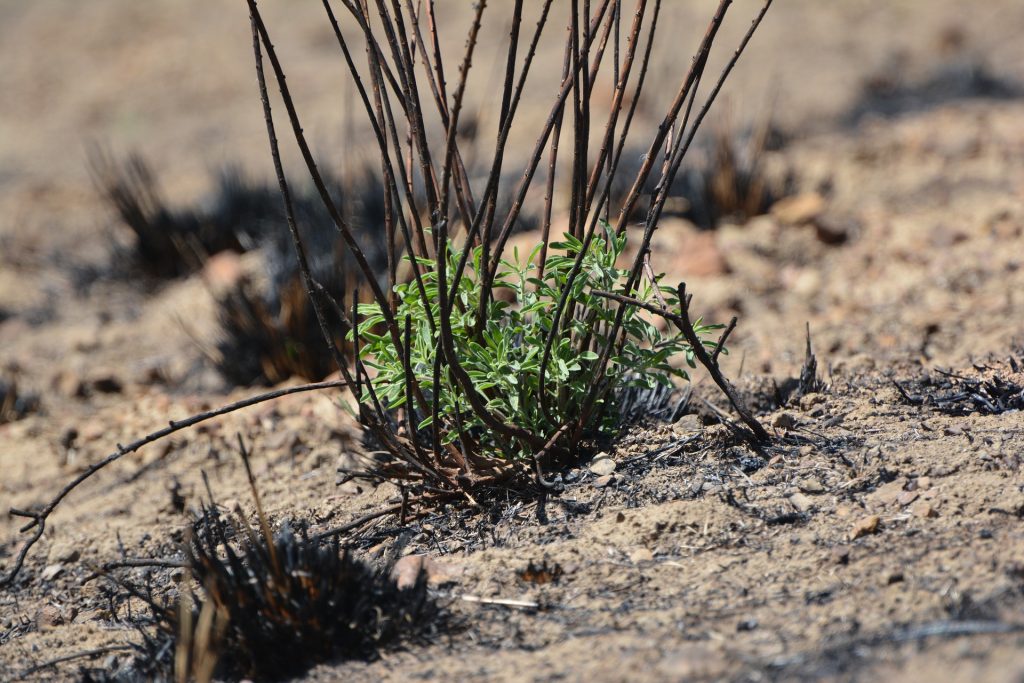 Reflections on the Moment
September 3, 2020
Roots of Change
I believe resilience may prove the key word for this century. The word simply means the ability to recover quickly from difficulties. As most will acknowledge, this century will bring plenty from which to recover. Resilience is the response we need. Fortunately, the word is in the air. I read many articles, hear conversations and work on ROC projects that are all linked to how we humans and our communities must develop our resilience muscles. There is a need for policies and programs that support physical recovery and emotional/psychological recovery. Both require serious focus.
As the current uncontrollable fires in California reveal, we are still behind the curve. We simply do not have the resources to battle massive fires on a dozen fronts. The Legislature's efforts to beef up CALFIRE's capacity after many years of intense and expanding fire seasons has proved insufficient in the face of increasingly frequent extreme weather events. As a consequence, California will likely record the largest wildfires in its history. We must do much more to better prepare. To work upstream in time before events requires we mobilize society for large scale collaborations.
Resilience is not just about rebuilding or healing after a crisis. It is also about preparing for the next pandemic, fire, storm, earthquake or drought. To prepare is to minimize the damage and chaos that is sure to come. A resilient community knows how to respond to a disruption by using social and physical infrastructures already in place. By social infrastructure, I mean networks of relationship among everyday people who are trained to collaborate with disaster professionals, first responders and mental health workers and their neighbors. We all need to share the burdens of disasters.
For example, in California we need to be more proactive about spring-time controlled burns of fuel, a task that professionals must undertake. And we must thin the brush and trees around our homes and neighborhoods on the edge of wildlands. Community members must take that task on themselves, perhaps as volunteer associations. We need to create community-stored supplies of N-95 masks and other protective equipment to aid our people, particularly essential workers, when fires or disease outbreaks occur. Government and professionals must stock these supplies. Trained and trusted community members could become the distributors of such equipment in emergency situations using schools, churches or foodbanks as storage sites to ensure fast and equitable distribution. Mental health professionals cannot attend to all those suffering traumas in towns and cities hit by disaster. In India, community members are being trained to effectively provide mental health support to their neighbors in need of help. This is a great example of "task sharing" and it is a term that must become familiar to our communities in the years ahead because government cannot do all that will be needed.
We need to rethink food processing infrastructure and laws to ensure essential workers do not become ill. Look at what is happening to hundreds of workers from the Foster Farms poultry processing facilities in California's Great Central Valley. Eight workers have died. Now the plant is closed further harming the workforce, the company and the community's economy. If reports are accurate, management was not prepared or sufficiently responsive to county public health officials and no agency forced the company to act appropriately. The lack of enforcement mechanisms is a chronic problem in the agriculture and food sector and must be addressed to achieve resilience.
Finally, we need to think deeply, plan well and invest heavily in social innovations that build community cohesion and the ability to both respond to crises and to pressure legislators at every level to invest in efforts to increase resilience. My June podcast with author Dr. Britt Wray explores the range of social innovations emerging around the world that are inspiring people to take actions that strengthen resilience. I was inspired by the good news she shared. It reveals a human impulse to meet what is coming, to unify in defense of what we love and to intensify demands for action that address root causes while preparing to adapt to a warmer and more disaster-prevalent world.
Despite the heat, fires, storms and political polarization, I believe in human capacity to mobilize, organize and prepare. I think our move toward resilience will grow and usher in an age of reunification, a time that will one day be seen as heroic and special, a time of healing and great meaning.
Photo credit: Ohd33r/Pixabay
California fires, controlled burns