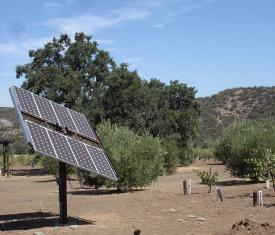 Governor Brown Signs Three Bills To Support Healthy Food and Farms
October 2, 2012
Roots of Change
The legislative session has ended with Governor Brown signing three bills of interest to health, environment and sustainable farming advocates. We thank you for all your support in helping make these bills become law. We want to shed light on two organizations that represent a new mainstream in food and farming. They are effective sustainable food and agriculture policy advocates. They get things done. Please support them in any way you can!
Legislative Update:
The California Climate and Agriculture Network (CalCAN) spawned and got two important bills passed:

Assembly Bill 1532 (authored by Assembly Speaker John Pérez) and Senate Bill 535 (authored by Senator Kevin De León). This bill puts in place a fair and transparent public process for investing public funds from California's new greenhouse gas (GHG) cap-and-trade program and supports investments in sustainable agriculture. For more, please click here.
Senate Bill 594 (authored by Senator Lois Wolk (D-Davis)) removes barriers to on-farm renewable energy production. ROC Fellow, Jennifer Lester Moffit, partner in Dixon Ridge Farms in Winters, CA, and one who worked to support the bill believes that SB 594 is a big step forward because California agriculture will now accelerate reductions in greenhouse gas emissions and produce clean energy. For more, please click here.
The Sustainable Economies Law Center along with 70 other community groups, organizations and business, including Roots of Change, across the state supported this bill.
Governor Brown signed Assembly Bill 1616 (authored by Assemblyman Mike Gatto), the California Cottage Food Act into law, to bolster business and job creation in the state of California. You can now make specific food in home kitchens and sell it. For more information on this law and when it goes into effect, please click here.

Roots of Change is pleased to see these laws passed as they embody many aspects of the new mainstream in food and agriculture to strengthen our local food system and point the way to a better future for all Californians.