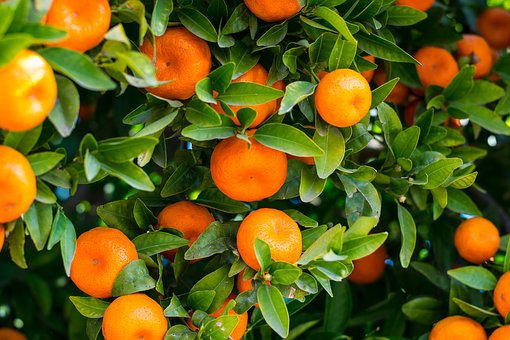 Monocultures & Antibiotics: 4 Minutes on Healthy Food and Farming
February 12, 2019
Michael R. Dimock
I recently read a story in Civil Eats about the state of Florida's battle with Citrus Greening disease. It's a tree killer, spread by a bug called the Asian citrus psyllid. Florida's battle highlights the wicked problems created by monoculture. Monoculture simply means the mass planting or raising of one genetically identical species, plant or animal. A monoculture produces lots of affordable human food, but also creates a haven for pests and disease.
Citrus greening is decimating the nearly 500,000 acres of Florida oranges. Grower concern has sparked the spraying of a medically important antibiotic called oxytetracycline. Beside pneumonia and other serious infections, this important drug is used to treat the ubiquitous STD chlamydia. The widespread use of antibiotics in agriculture is risky business, speeding development of resistant killer bacteria. Public health officials have been ringing the alarm bells about this for years.
But how will we stop this destructive disease?
Advocates of CRISPR, the latest form of gene modification, argue this is a perfect place to employ their technology. They say scientists could edit out the genetic pathways that allow Citrus Greening to attack. I have less problems with CRISPR than the older GMOs we associate with Monsanto. Yet, the issues of ownership and profit sharing, and the lack of systems to prevent unethical uses of CRSIPR persist and reveal the risks. For example, a rogue Chinese scientist recently edited live human embryos. He's been sanctioned, but the genie is out of the bottle.
The Civil Eats piece highlights one alternative approach to combatting the disease. Tents are placed over trees to super heat them and kill the bacteria. This is more expensive and logistically challenging for growers than spraying oxytetracycline, so most will likely want to spray rather than tent. But the real issue here is monoculture.
Whether toxic pesticides, antibiotics, CRISPR or tents, none will work forever. Scientists must constantly change pesticides, antibiotics and flu vaccines to keep up with bug and bacterial evolution. So, we must embrace the race to stay ahead and end the search for silver bullets. We need an agricultural research agenda that is holistic, seeking to enhance a plant's or animal's natural immune response, to build healthy soil as well as maximize the populations of beneficial animals, insects, fungi and bacteria on any farm or ranch. This is the best path to eliminate the need for antibiotics and toxic chemicals in our food and agriculture.
To hear more thoughts on food and farming, please subscribe to this podcast. And don't miss two related upcoming episodes of Flipping the Table. On March 12th, I will talk with Dr. Howard-Yana Shapiro of Mars Inc. about his work to save the orphan crops of Africa using the latest gene technologies and ownership protocols that in my view are ethical. On March 26th, I talk with grape grower and former CEO of Fetzer Vineyards, Paul Dolan, about why regenerative agriculture is better for us all. I hope you'll join us. Thanks for listening to these 4 minutes on food and farming.