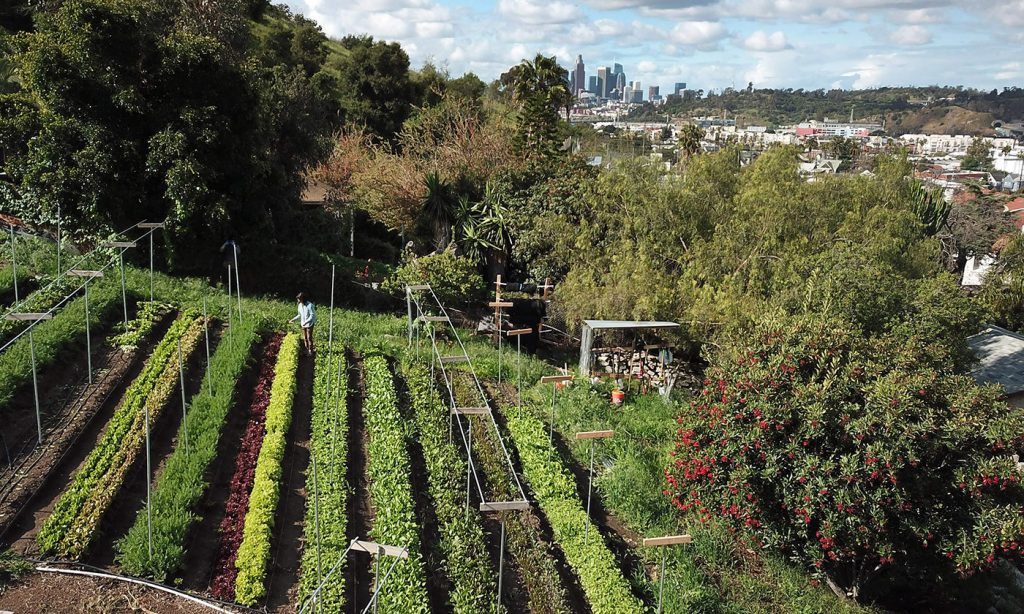 COVID-19 Sparks a Rebirth of the Local Farm Movement
May 26, 2020
Roots of Change
When the coronavirus pandemic hit, the future of the Cannard Family Farm—whose organic vegetables supplied a single Berkeley restaurant—was looking stark.
Ross Cannard is the son of an iconic leader in the local organic movement in California. "Iconoclastic," Ross says with a chuckle. Bob Cannard built his 30-year career by rejecting organic certification in favor of his own "better than organic" breed of "natural process agriculture," enriching the soil on his Green String Farm with crushed rock and compost.
He and his son have long sold the fruits of their labor to the famous restaurant Chez Panisse, where, since 1971, chef Alice Waters has pioneered an elegant cuisine based entirely on fresh, local foods straight from the farm.