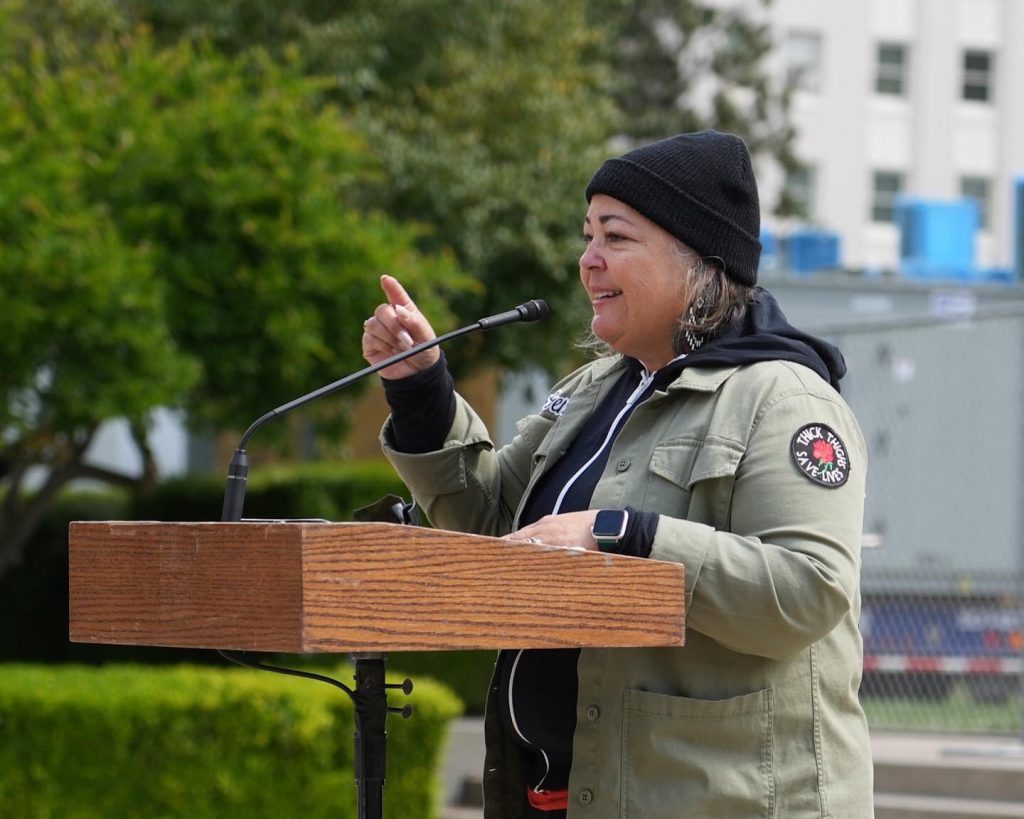 Advocates are pushing for a health equity and racial justice fund in California. Here's what it would do.
April 22, 2022
Roots of Change
Genoveva Islas stood at the steps of the state Capitol Friday morning facing a crowd of dozens. She shouted: "El pueblo unido avanza sin partido."
The crowd echoed her back: "The people united advance without parties."
Islas founded the organization Cultiva La Salud, which is part of a coalition of 25 legislators, 11 co-sponsors and almost 200 organizations asking Gov. Gavin Newsom set aside at least $100 million in ongoing funding in his upcoming budget proposal for the Health Equity and Racial Justice Fund.
CA Health Equity and Racial Justice Fund, California budget, capradio, Genoveva Islas, Health Equity & Racial Justice Fund