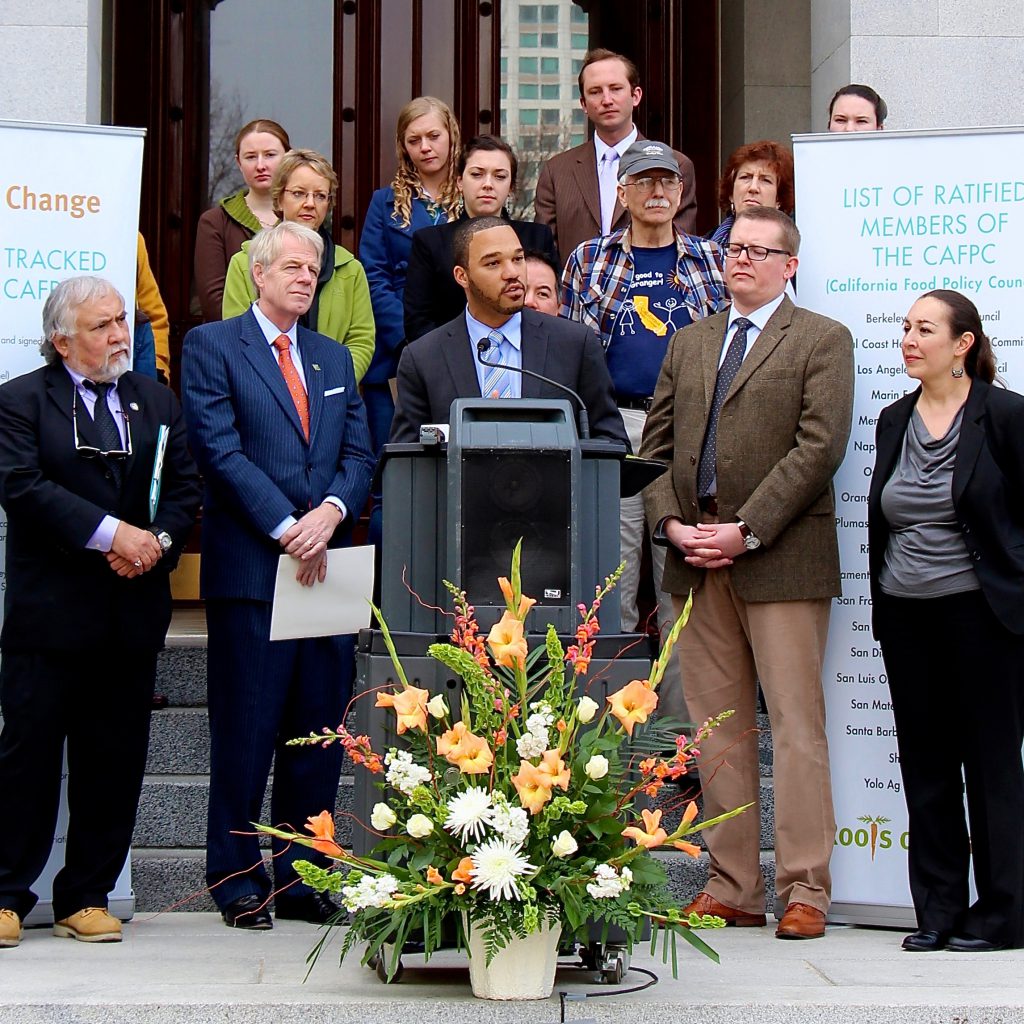 Shop October 18
Whole Foods Market to donate 5% of California sales to
Roots of Change.

With funds donated from Whole Foods Market from its October 18, 2018 5% Day, ROC will mount our Healthy California Campaign over the next year or more. We will advocate for policies that promote a future-focused agriculture in which farmers and ranchers are helping to solve the biggest challenges of our time: global warming, poor nutrition and toxic-free foods.
Your support will help us:
Expand Healthy Food Access
Expand healthy food access by working with policy makers and philanthropies to permanently fund the California Nutrition Incentive Grant Program, making fresh fruits and vegetables affordable for every California family.
Increase Funding for Healthy Soils Program
Increase funding of California's groundbreaking Healthy Soils Program, which supports farms and ranches working to capture carbon and conserve water.
Promote Healthy Farms and Ranches
Promote a future-focused California agriculture using incentives and advocacy to increases the number of healthy farms and ranches.
Support Healthy California Families
Share our sources of organic produce and grass-finished meat to feed healthy California families.
Create a Healthy Food System
Fund advocates for a healthy food system from across the state to travel to strategic planning and policy change events.
Find a Whole Foods Market near you here.