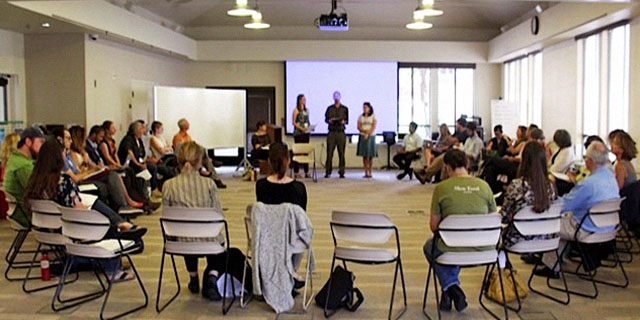 Unlike other nonprofits who solely work on policy, we focus our expertise on the California Food Policy Council so they can galvanize their communities at the grassroots level in California to drive change from the people up through their elected officials and decision makers. Roots of Change serves as the California Food Policy Council's nonprofit backbone organization, providing strategic direction, analysis, and core support for this statewide body dedicated to improving California's food and farming.
In 2010-11, Roots of Change pursued an emerging recommendation from the Health in All Policies Task Force to establish a statewide food policy council. We catalyzed efforts to establish the California Food Policy Council after convening a group of 50 stakeholders in a meeting, including Secretary Ross of the California Department of Food and Agriculture and Secretary Dooley of the California Health and Human Services Agency.
Roots of Change serves as the backbone organization for this collective impact effort, which is beginning to engage local health departments and other external stakeholders in its food and farming policy efforts. The California Food Policy Council is comprised of 28 ratified members (as of August 2015):
Central Coast Healthy Food Access Committee [c]
Food Policy Advisory Council serving San Bernardino County [a]
Long Beach Fresh [a]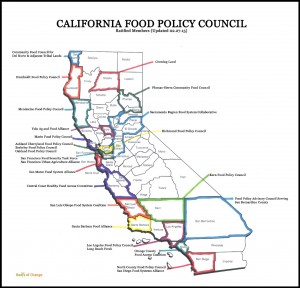 Click to learn more about the CAFPC and its current projects.
Legend: [c] = CAFPC Collaborating Member, [a] = CAFPC Advocating Member