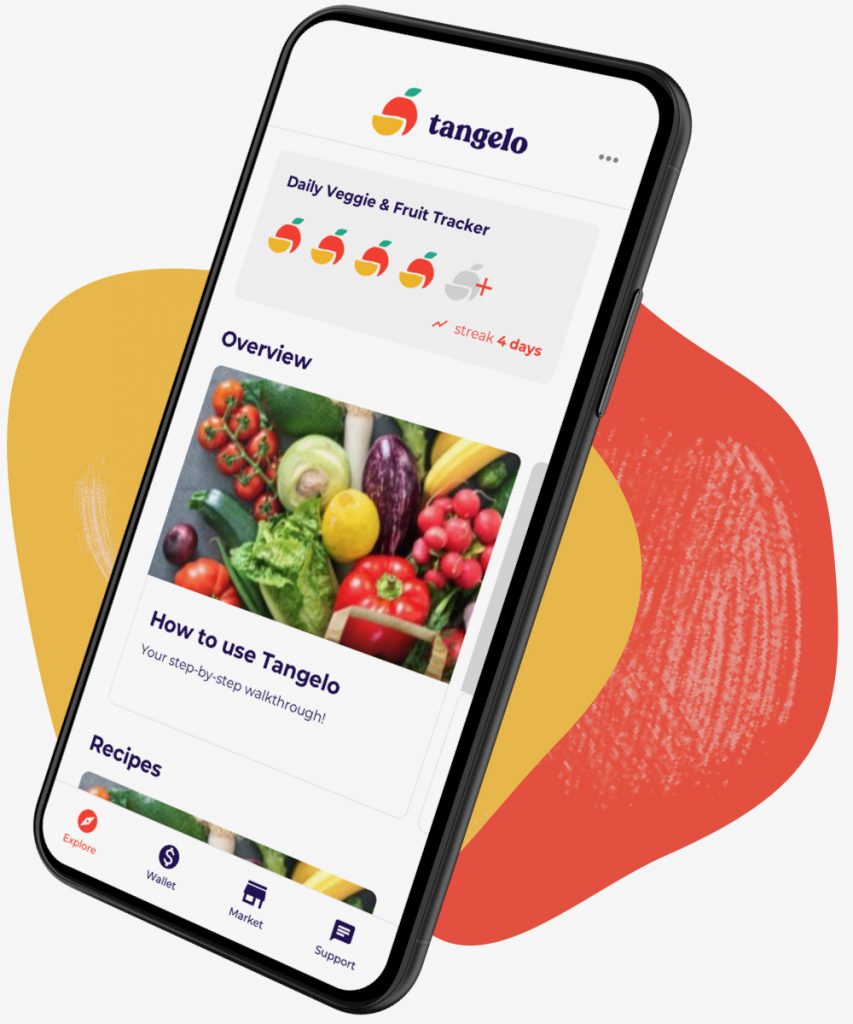 We are working with the pioneer of nutrition incentive programs, Wholesome Wave to demonstrate the efficacy of providing nutrition incentives via a smartphone app called Tangelo. Wholesome Wave contracted ROC to lead its communication and outreach work in California to introduce the Tangelo app to the state. This innovative nutrition incentive delivery tool allows a user to apply nutrition incentive funds from an e-wallet to the purchase of healthy food that is delivered to their door. This is a breakthrough tool essential in a time when COVID is disproportionally harming people suffering from diet-related diabetes and obesity, particularly in low-income BIPOC communities, reflecting the inequities in our economy and healthcare system. The Wholesome Wave Team is currently deploying the app in Los Angeles and Sacramento counties. ROC is aiding in the scaling of the app with the aim of becoming a statewide program. The pilot work has led to an extensive CARES Act funded project for the County of Los Angeles, about which we will share more in January 2021.
A bit of history as to why Wholesome Wave came to ROC this year. The celebrity chef Michel Nischan and former Under Secretary of USDA in the Clinton Administration, August (Gus) Schumacher, founded Wholesome Wave. Gus had invented the idea of nutrition incentives when he was the Commissioner of Agriculture for the State of Massachusetts. In late 2008, he contacted ROC with the idea of launching what became the Market Match program and worked with us on the first funding proposal successfully submitted to the California Department of Food and Agriculture. ROC led the effort to build the Market Match Consortium until 2013 when we passed management of the program to Ecology Center. And that was only the beginning.
In 2011-12, ROC worked with Wholesome Wave and Fair Food Network to evaluate the impact of nutrition incentive programs and to issue a report that helped stimulate creation of the $100-million-dollar federal Food Insecurity Nutrition Incentive (FINI) Program in the 2014 Farm Bill. Congress reauthorized the bill in 2019 with $250 million. Congress renamed FINI, the August Schumacher Nutrition Incentive Program, commonly referred to as GusNIP, in honor of Gus who unexpectedly and sadly passed in the fall of 2017. With FINI in place, ROC began work to create a California program that would help our state's nonprofits access matching dollars required by the federal program. We passed the California Nutrition Incentive Act in 2016 and have twice successfully worked to authorize funding. As a result, hundreds of farmers markets, CSA and stores now offer Market Match or similar nutrition incentive dollars to thousands of low income families seeking healthy food.