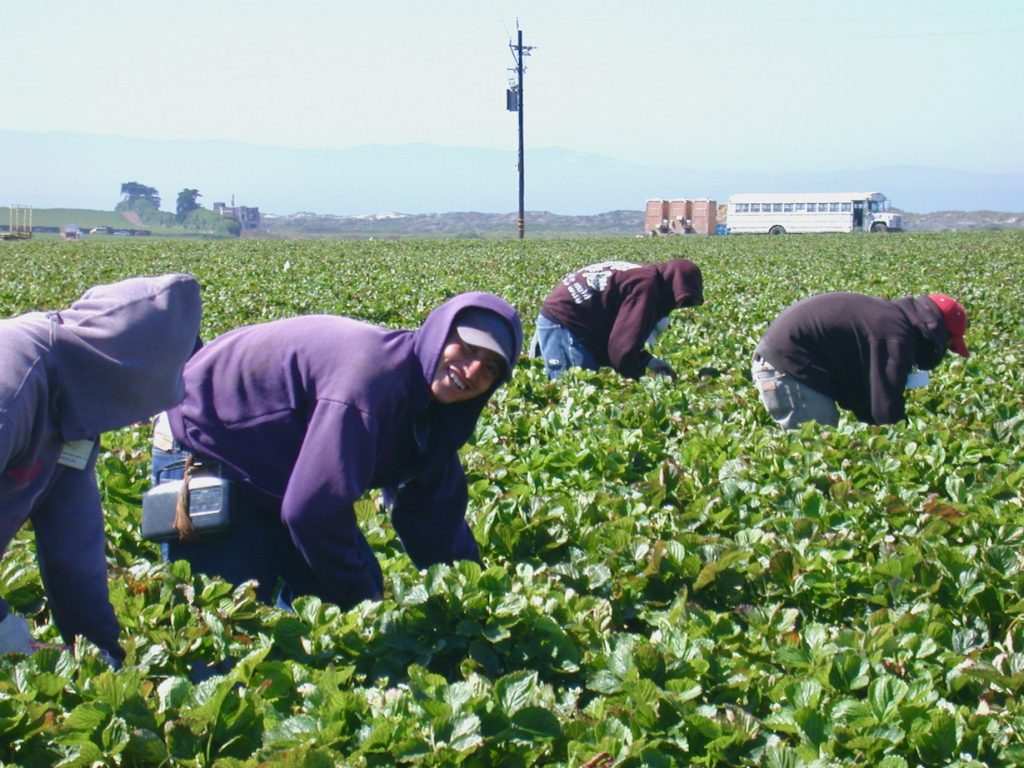 Ventura County is among the nation's most productive agricultural regions in the nation. It is also one of the regions most harmed by global warming, particularly farmworkers and farmers. COVID-19 has done tremendous harm to food chain workers from farm to table in Ventura and across the state. ROC is helping to increase farmworker and farm resilience in collaboration with PHI science and public health teams, and three Ventura County community-based organizations: Central Coast Alliance United for a Sustainable Economy (CAUSE), Mixteco Indigena Organizing Project (MICOP) and Lideres Campesinas.
Our primary program partners from the Public Health Institute on this project are Tracking California, Public Health Alliance of Southern California.
Image credit: davispigeon0, Pixabay
Launched in Ventura County in 2020, the Achieving Resilient Communities (ARC) project is focused on of the resilience of the agricultural sector with specific emphasis on farmworker communities, which are placed at greatest risk from climate change and the pandemic.
The ARC project in Ventura County will have three phases:
Community Engagement, Assessment, and Resilience Planning (Current)
The project team engaged local stakeholders to prioritize groups with greatest need and identify leverage points for resilience-building. We identified CAUSE, MICOP and Lideres Campesinas as our three primary partners in the region. They are directing the focus of the project elements designed to aid farmworker communities. We are working with the Ventura County Farm Bureau to integrate farm and farmerworker resilience actions. This work is being informed by a landscape analysis combining community insights, priorities, and local data measuring social, environmental, climate, energy, economic, healthcare and community factors. Together with our local partners, we are setting achievable goals and identifying key progress metrics
Community Power-Building and Public Health Action
We are planning development of youth leadership and community action teams. We support the community to effectively advocate for resilience goals, develop a community-driven, power-building curriculum and to train local advocates. If requested, we will provide technical assistance to community partners to conduct environmental monitoring.
Sharing Learnings
Project assessments, metrics, and materials (which may include studies, training curriculum, and sample ordinances) will be archived on an ARC project website to support local partners in tracking results and implementing policy action plans. The project website will serve to amplify local successes and inspire other communities across California.
Our project is building on existing local efforts in Ventura County and will help people in impacted communities to focus on priority metrics, express their power, and measurably improve those metrics over five years. The goal is a more resilient Ventura County with health-supportive community conditions including clean air, safe water, abundant fresh food, and healthy people.
Achieving Resilient Communities (ARC) stories of resilience
Farmworkers are 20 times more likely to die from heat stress than the US civilian workforce overall. As climate change exacerbates heat and wildfire smoke, resilience efforts in farmworker communities will be crucial. To help increase awareness of these issues, farmworker leaders from the ARC farmworker advisory committee participated in a digital storytelling workshop to develop short videos that share their personal lived experiences with heat and wildfire smoke. This effort was led by StoryCenter and the ARC Project, in collaboration with the California Department of Public Health.
→ Watch the powerful full video series here, or individual videos below.