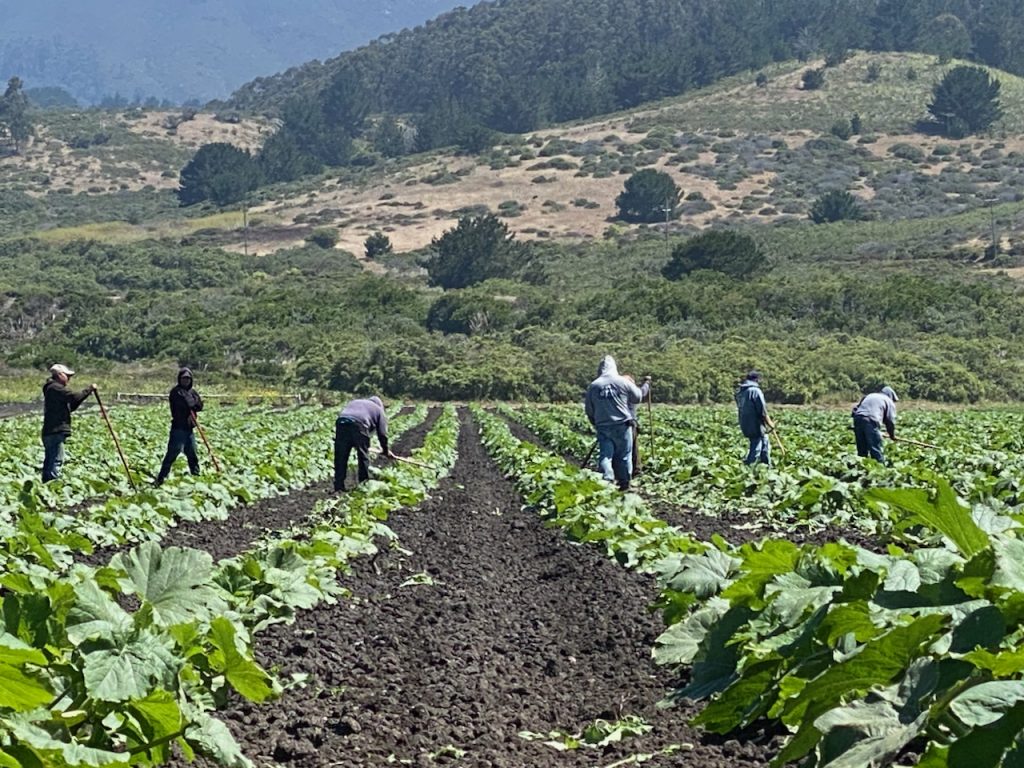 ROC and its AB 125 coalition partners support state investments in a resilient and equitable food and farming system. Our coalition sponsors the bill introduced in February 2021 by Assemblymember Robert Rivas (D – Hollister). The bond measure would provide key investments in disadvantaged communities, socially disadvantaged farmers and ranchers, tribes, small- and medium-sized farms and small businesses. Given the state's budget surpluses, the bond has been delayed and the coalition has supported Mr. Rivas in seeking budget requests. In the current budget our requests brought $1.3 billion to the goals we seek. Our coalition is currently working on the requests for the 2022-23 budget. Take action and stay tuned!
UPDATE, May 9, 2022
The Budget Work Continues!
California has another huge budget surplus, and we continue to raise our collective voices about the need for more investments in healthy, just and resilient farms, climate-friendly healthy food access, and farmworker health and safety. In February, more than 50 organizations signed on to a letter calling for more than $660 million in this year's budget. Here is a sample of what is on the list:
Farmland Conservation: $100 million for farmland conservation + $500,000 to develop a process for consultation with Tribes on farmland conservation and right of first refusal + $25 million for land access for BIPOC farmers and beginning farmers

Farmworker Housing and Emergency Notification: $25 million for home weatherization + $100 million for new housing + $12 million for heat and smoke notifications for farmworkers

Workforce Development: $30 million to hire and train the next generation of agricultural professionals proficient in climate resilience + $15 million for new farmer training

Climate Smart Agriculture: $170 million for healthy soils, water conservation and pollinator habitat grant programs

Climate-Friendly Healthy Food Access Infrastructure: $100 million for low-income communities of color, rural, and Tribal communities to obtain or produce healthy, nutrient-dense foods that are grown, raised, produced, or gathered with certified organic, climate-friendly, or culturally relevant practices

Farm-to-School: $33 million for grants for healthy food school infrastructure and personnel
You can read the full letter and see the impressive list of supporters here.
Some of our members testified at a budget committee hearing to elevate these needs. In March, more than 40 farmers, advocates and organizations attended virtual meetings with 39 legislative offices to tell their stories and make the case for the robust spending to safeguard our food supply, farmland and farm businesses, and farmworkers.
We also supported the leadership of Assemblymember Robert Rivas (D-Hollister, Chair of the Assembly Agriculture Committee) who found 12 of his colleagues to sign on to a "Dear Colleague" letter calling for $423.5 million for many similar priorities (see the letter here).
Advancing Legislation
There are two food and farm resilience bills being considered by the legislature, connected to our budget asks, that we are engaged in and working to strengthen.
AB 2499 — Creates an Organic Transition Program that would support low-resource and socially-disadvantaged farmers and ranchers in transitioning to certified organic production with grants and technical support. The program would be funded by the $15 million for organic transition that our coalition is asking for in the budget. The bill passed through its first committee on April 27th and will next be considered in the Assembly Appropriations Committee.
AB 2538 — Creates a notification system that would send text and voice messages, in multiple languages, to residents and farmworkers to alert them of wildfire smoke health hazards in their area.
We will continue to update this page. Stay tuned.
Image: Doris Meier