Podcast Title
Flipping the Table: Dialogues with Revolutionaries Transforming Food and Farming (a working title)
Context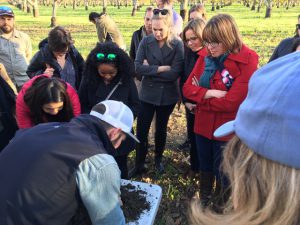 The need for food has done more to damage the planet's ecology than any other human activity. The warming of the atmosphere, pollution of water and air, loss of wild lands, species and soil, epidemics of obesity, heart disease and diabetes and the degradation of rural communities reveal the challenge before us. And there are big changes underway. Visionaries and revolutionaries are discarding the harmful to make agriculture and food enterprises, policies and practices the solutions to our many challenges.
This podcast will present probing and challenging conversations with the people who are flipping the table to create new ways to feed the world. It will inspire action and hope in our challenging times.
It will appeal to listeners and sponsors who hunger for healthy and resilient people, community and economy.
Host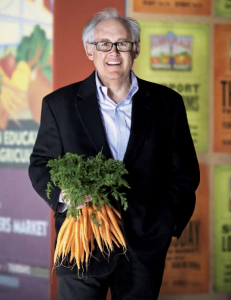 Michael R. Dimock, the program director of Roots of Change at the Public Health Institute, is noted for his speeches, blogs, and opinion editorials. For two decades he has lead catalytic work to transform thinking and laws governing our production of food and farms. He serves on the advisory boards of the UC Davis Agriculture Sustainability Institute and the UCLA Law School's Resnick Food Law and Policy Program as well as the nonprofit boards of the Food Craft Institute and the Wild Farm Alliance. Author, Katrina Fried, and Photographer, Paul Mobley, feature Michael in their book, Everyday Heroes: 50 Americans Changing The World. His network of allies and social media followers is global linking 140,000 individuals and organizations.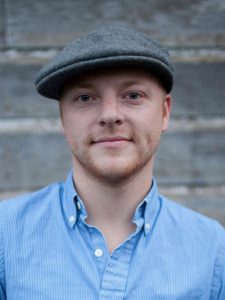 Producer
Chris Robb is a natural foods entrepreneur with ten years experience in marketing and communications, with an emphasis on audio, video and social media strategies that support brands dedicated to healthy food and agriculture. He has cofounded Parade Farming Company, New Barn and assisted numerous companies to grow their customer base. Chris is fueled by a passion to promote the cutting edge products and companies that are transforming our food and farms.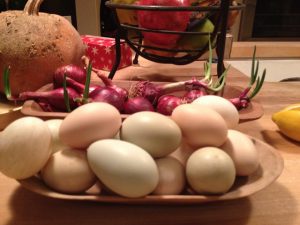 Planned Format
Twenty episodes per year will feature dialogue with business, political, scientific and nonprofit leaders making change. Each podcast will run 30 to 50 minutes.
Sampling of the Guests and Dialogues we Seek to Have
Anya Fernald, CEO, Belcampo Meat Company: From the Lab or From the Land: The Future of Meat in A Tech-obsessed World
Ariel Greenwood, Perennial Endeavors, Next Generation Ranchers: What Will They Bring?
Bentley Hall, CEO, Good Eggs, Scaling for the Local, Can It Be Done?
Catherine Gill, Root Capital, Crossing The Financial Urban-Rural Divide
Chellie Pingree (Congresswoman, ME) & Phil Ting (Assemblymember, CA) Can Politicians Help the Food Movement?
Craig Wichner, Farmland LLP & Grant McCargo, Biological Capital, Will Capitalists Make Change or Only Getting Rich?
Dan Barber, Chef Blue Hill & Blue Hill at Stone Barnes, Breeders of Change, The Quest For Taste & The Transformation of Farmer Goals
Danielle Gould, Founder & CEO, Food+Tech Connect, Where is Food Tech Headed: Who Will Benefit?
Diana Aviv, former CEO Feeding America & Bill Shore CEO Share our Strength, How Did We Get Beyond Band-Aids In The Fight To End Hunger?
Douglas Eger, CEO, Intrinsic Value Exchange, How Financial Markets Could Replace Crop Yield As The Primary Driver In A Farmer's Operation
Kathleen Merrigan, Former Deputy Secretary USDA, The Future of the USDA Organic Label: Can It Be Trusted? 
Errol Schweizer, Former Global Grocery Coordinator Whole Foods Market, The Farm of the Future
James Araby, United Food & Commercial Workers Union Western States Council, How Will Labor Unions Enhance Supply Chains In The 21st Century?
Judith Redmond and Paul Muller, Full Belly Farm, What Makes Your Farm Work?
Kat Taylor, CEO, Left Coast Beef & Tom Tomich, Director of UC Davis, Ag Sustainability Institute, Disrupting Agriculture: How Will Large-Scale Agriculture Become Sustainable?
Olowo-n'djo Tchala, Founder & CEO Alaffia & Howard Yana Shapiro, Chief Scientist, Mars Incorporated, Small Holders & The Global Food Supply
Pablo Schwarzbeck, Founder, Produce Pay, Small Farm Financing; Can Risk Be Reduced?
Paolo di Croce, President, Slow Food International & Richard McCarthy, Executive Director, Slow Food USA, Does the Slow Food Movement Still Matter?
Patrick O. Brown, Founder & CEO, Impossible Foods, Meat 2.0
Paul Dolan: Biodynamic Grapegrower & Former CEO Fetzer Vineyards, What is Regenerative Agriculture & Why Does it Matter?
Paul Hawken, author of Draw Down, Food & Agriculture: Why Are They Keys To Solving Global Warming?
Roy Choi, Founder & CEO Kogi BBQ, Food Trucks & the Future
Tom Colicchio, Founder Crafted Hospitality, Host of Top Chef & formerly Chairman, Food Policy Action & Ricardo Salvador, Union of Concerned Scientists, How Can the Food Movement Build Enough Power to Make Change?
Mary Berry, Director, The Berry Center & Walter Robb, former CEO Whole Foods Market, Will Farm-To-Table Revitalize The Culture of Agriculture?
Wes Jackson, founder, The Land Institute (KS) & Dr. Jared Diamond, Professor of History, UCLA, How Must Agriculture Change To Avert Mass Starvation & Ecological Collapse in the Late 21st Century?
To help make this vision a reality, please donate to Roots of Change here.