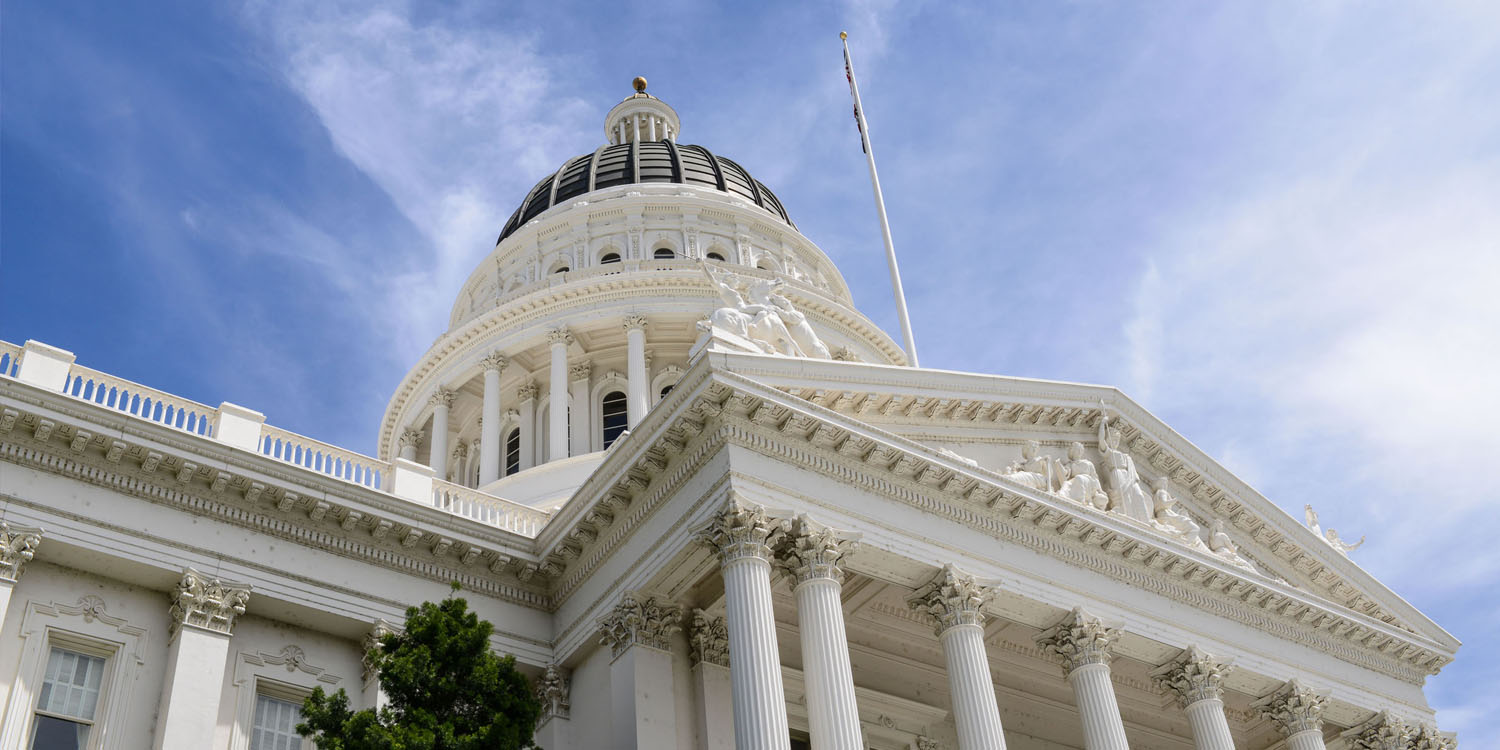 Roots of Change supports legislative and regulatory efforts that help reawaken a healthy, equitable, and resilient food system fit for the 21st century. Our advocacy efforts are primarily focused on legislation and administrative rule making by state agencies that impact the food system in California, and informed by our networks. ROC's focus on the system means that the scope of our policy priorities are broad, and includes agriculture, health, sustainability, food justice, labor, and equity issues of the food system at large.
Here are the bills that ROC supported and/or tracked in 2016 in priority order:
AB 2782 Healthy California Fund, Richard Bloom (Santa Monica)
ROC co-sponsors this bill that will, when passed, levy a health impact fee on distributors of sugary beverages to generate up to $650 million per year for community food production, nutrition incentives and improved school meals and nutrition education. We believe this is the best way to fund food justice, local food systems and diabetes prevention programs. A small, but powerful coalition of sweetened beverage industry defenders lobbied to kill the bill before it could he heard in the Assembly Health Committee. Be will fight on because we have the health data, moral and ethical arguments that will eventually prevail.
SB 3 Minimum Wage, Mark Leno (San Francisco)
This bill forged an elegant solution to a complex problem accommodating the concerns of many interests. It raised the minimum wage to $15 per hour in steps between now and January 1, 2022. If a business has less than 26 full time employees, the phase-in is delayed by one year. After 2023, increases will be pegged to the Consumer Price Index. The governor can slow increases during economic downturns. Passed by the Legislature and signed by the Governor.
SB 1350 Agriculture Lands: Greenhouse Gases: Healthy Soils Program, Lois Wolk (Davis)
While the bill itself did not pass, it influenced the Legislature and Governor to appropriate $7.5 million for California's soil. These funds will provide famers with incentives to compost, reduce nitrogen fertilizer use, plant trees and shrubs as hedgerows, and use other practices that reduce greenhouse gas emissions, sequester carbon and conserve water. The California Climate and Agriculture Network (CalCAN) and Community Alliance with Family Farmers (CAFF) led an input process involving California Certified Organic Farmers (CCOF), Pesticide Action Network (PAN) and Roots of Change (ROC) that strengthened language authorizing the program.
SB 1247 Ag Innovations Zones, Hannah-Beth Jackson (Santa Barbara)
The bill would have provided voluntary incentives for farmers to adopt healthy practices that protect school children from exposure to agrochemicals. The industry fought the incentives, arguing that the bill would bolster the perception that conventional agriculture is unsafe. Killed before it could be entered into the legislative process.
AB 2757 Farmworker Overtime, Lorena Gonzalez (San Diego)
The bill would have phased in overtime for farmworkers. By 2022, they would be paid overtime after 8 hours in one day and/or 40 hours in a week, like all other hourly workers. As with SB 3, it would have allowed a governor to suspend the scheduled phase due to economic downturn. The bill was voted down on the Assembly Floor. However, in the last weeks of the session, Assembly Member Gonzalez introduced, AB 1066, which was passed by the Legislature and signed by the Governor. It provides overtime to agricultural workers in the same way that AB 2757 had proposed.
SB 1282 Pesticides, Neonicotinoids, Mark Lenno (San Francisco) and Ben Allen (Santa Monica)
Already banned in Europe, Neonicotinoid pesticides are widely recognized as harmful to bees and other pollinators. The bill would have required new labeling on nursery plants and seeds treated with these pollinator-killing chemicals to inform citizens of their impacts and to restrict use. Killed on the Senate Floor.
AB 2054 Nutrition Assistance: Summer Electronic Benefit Transfer for Children, Tony Thurmond (Berkeley)
The bill would have improved nutrition for low income children in summer months when free and reduced school meals are unavailable. The Department of Finance estimated high administrative costs to set up the program. Passed through the Assembly but killed in Senate Appropriations.
SB 2593 Food Facilities: Private Homes, Cheryl Brown (San Bernardino)
The bill that would have enabled small-scale entrepreneurs to prepare food in their homes for direct sale to clients fully informed of the source. The loss impedes the development of a local food economy and home-based businesses. Killed before it could be entered into the legislative process.
AB 2751 Securities: Qualifications: Exemptions, Cheryl Brown (San Bernardino)
The bill that would have made it easier for ordinary people to become investors in small local food and farm enterprises. Minor changes in investment laws could help small farms and food businesses create three times as many jobs as medium- and large-scale operations. Killed in Assembly Appropriations.
AB 1577 CalFood Program, Susan Eggman (Stockton)
Amendments to an existing law, the bill increased the value of contributions to food banks from farmers, packers and processors by altering how the state's tax credit is calculated. Most of the food donated comes from the fields. The changes help farmers cover harvest and delivery costs. Passed by the Legislature and signed by the Governor.
SB 1386, Resource Conservation: Working and Natural Lands, Lois Wolk (Davis)
This bill requires state agencies to consider farms, ranches, natural parks and open space as essential vehicles for capturing carbon to meet the state's bold greenhouse gas reduction goals. Passed by the Legislature and signed by the Governor.
SB 1383 Reduction of Short-lived Climate Pollutants, Ricardo Lara (Bell Gardens)
Requires the state to implement a comprehensive strategy to reduce emissions of short-lived climate pollutants, with particular impacts of methane released from dairies. Some advocates feel the bill was watered down. Passed by the Legislature and signed by the Governor.
AB 2715 Farmworker Energy Efficient Housing, Eduardo Garcia (Coachella Valley), Luis Alejo (Salinas), and Bill Dodd (Sacramento)
The bill would have established the Agricultural Working Poor Energy Efficient Housing Program and appropriated $50 million from the Greenhouse Gas Reduction Fund (GGRF) to weatherize and make energy efficient (including new appliances) the owner occupied and rental units of agricultural workers. Passed in the Assembly, but killed by Senate Appropriations.
AB 1826 Update of Organic Products Certification Regulation, Mark Stone (Santa Cruz)
This bill recast and revised the composition of the California Organic Products Advisory Committee; reduced certification fees and recordkeeping burdens. Passed by the Legislature and signed by the Governor.
AB 2635 California Healthy Food Financing Initiative Fund, Agricultural Committee
Extends until 2023 a program creating an account in the California general fund for investing in healthy food access and community food projects in low-income rural and urban communities. Sadly it remains unfunded and therefore, ineffective. Passed by the Legislature and signed by the Governor.