Gifts for Backers of our Barnraiser Crowd Funding Campaign

Click here to go to the Barnraiser Campaign and choose your gift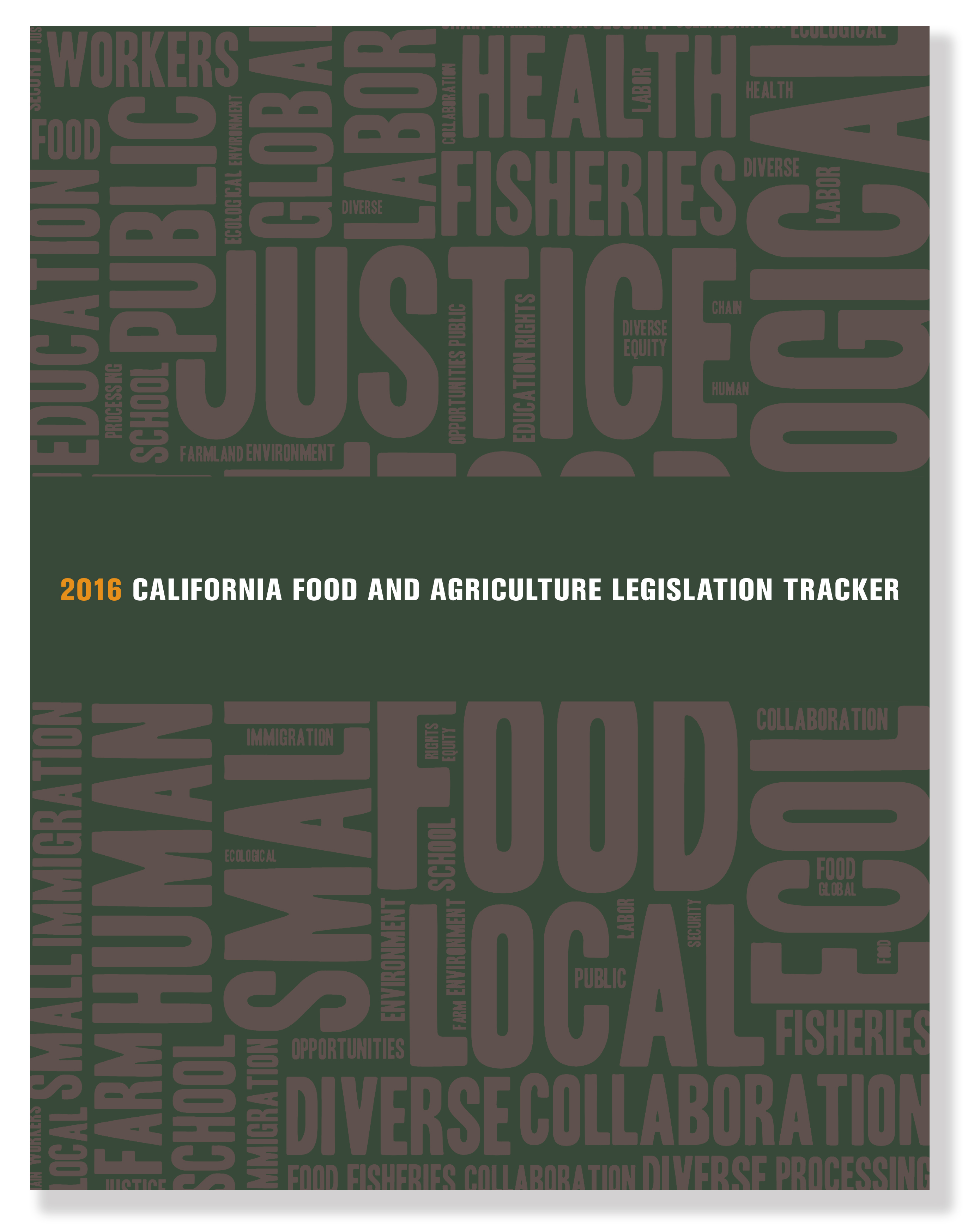 Subscription to the Annual California Food and Agriculture Legislation Tracker produced by Roots of Change and our project partner the Policy Work Group, composed of advocating members of the CA Food Policy Council and the leading nonprofits advocating in Sacramento for food system change.
You will be listed in the back of the 2017 Tracker, receive a subscription to it as well as the Roots of Change Score Card that will rate your legislator's record on key food and farm votes.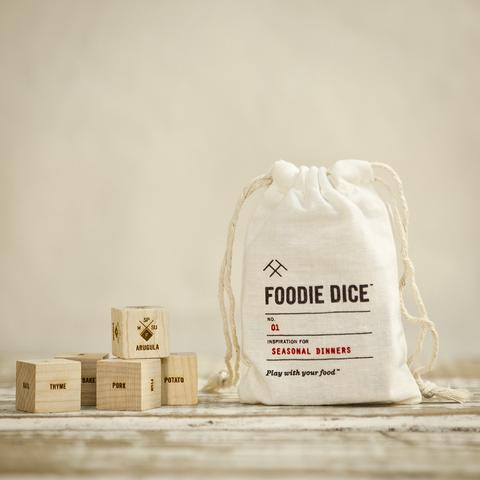 Providing tons of kitchen fun for your kids and friends, these dice provide 186,000 possible meal combinations to diversify your menus. Provided by Two Timbleweeds, a sister-owned and operated company that develops and markets uniquely crafted goods that inspire creativity.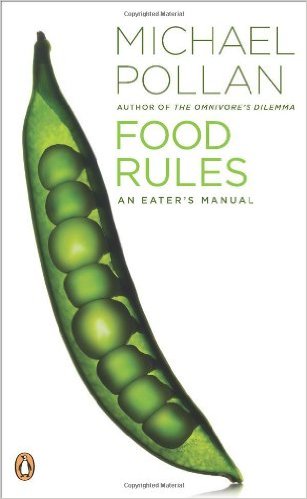 Signed paperback of Food Rules: An Eater's Manual is a 2009
book by Michael Pollan. It offers 64 rules on eating based
on his previous book In Defense of Food in three sections:
Eat food, mostly plants, not too much
$50   Eat, Think Vote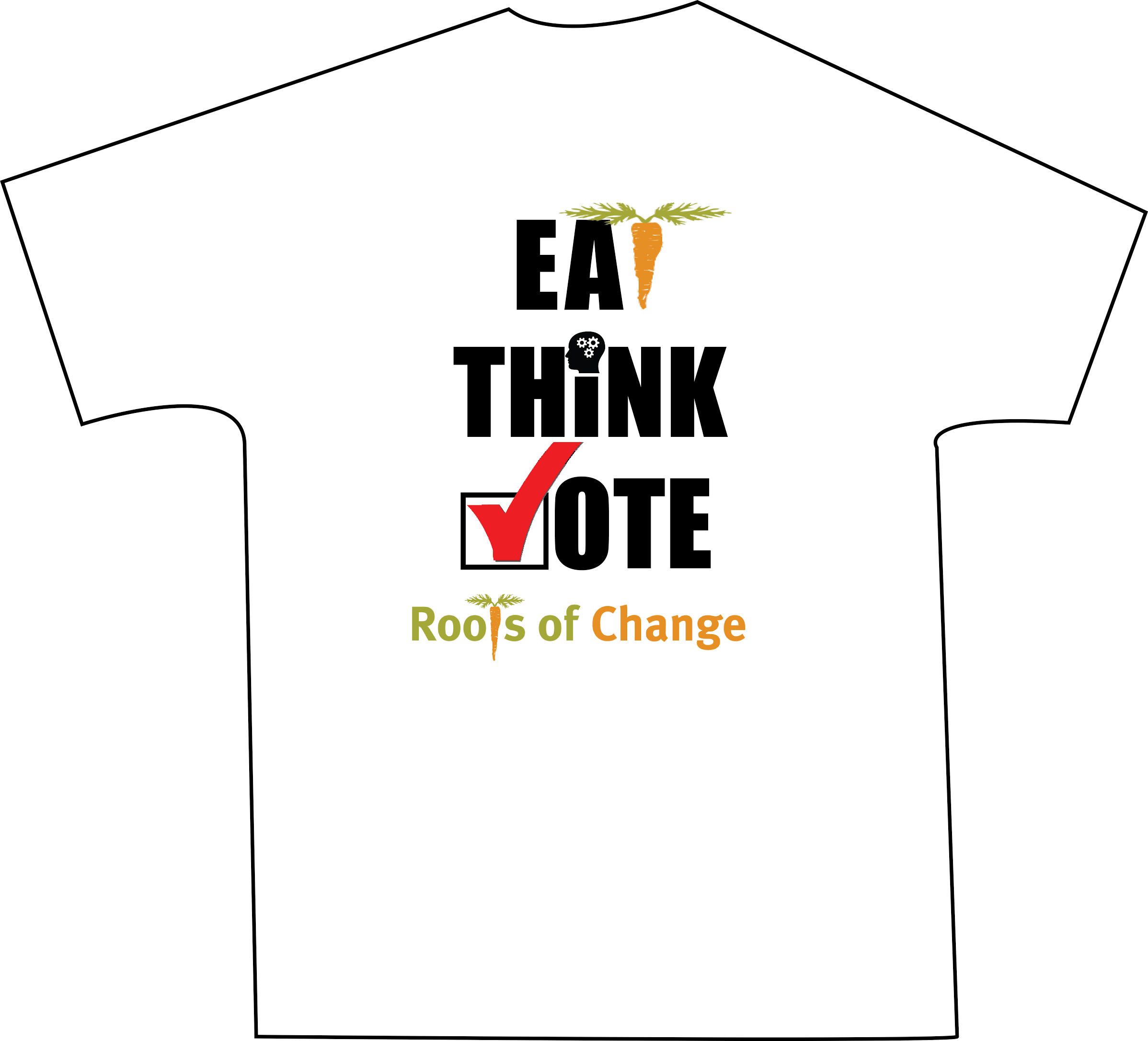 California-made organic t-Shirts
with a message for our time!
Men's and women's cuts available
in your size. 
$50   2016 Legislative Tracker Release Party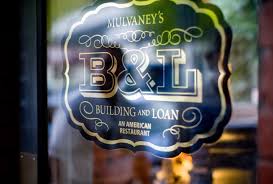 The movers and shakers of the good food movement will gather at Mulvaney's B&L, a legendary gathering spot for the State's pols, to release the 2016 report and honor four state Legislators who are Food and Farm Policy Champions.  Delicious food will be provided by celebrated chef Patrick Mulvaney and his talented crew. November 16, 5:30–9:00, 2016.
$60   Cooked, Audio Book, signed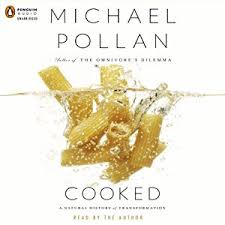 Inside every act of cooking lies a revolution —
and a story about who we are.
Hear Michael Pollan's Cooked come to life
in the audio book. 

$60   In Defense of Food, Audio Book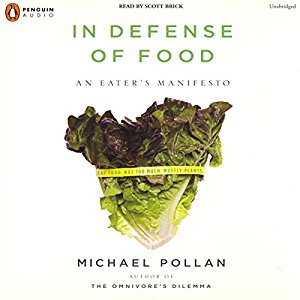 Michael Pollan's bracing and eloquent manifesto shows
us how we can start making thoughtful food choices
that will enrich our lives, enlarge our sense of what it
means to be healthy, and bring pleasure back to eating.
Audiobook, signed.
$85   Go Nuts! With Sierra Orchards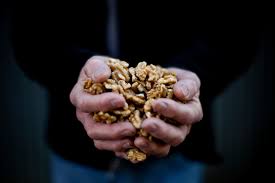 Craig McNamara, Organic Walnut Farmer and
President of the State Board of Food and Agriculture
will send you 3 lbs of Sierra Orchard walnuts in time for the December holidays.
$85   6lb Case of California Endive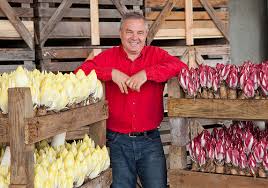 Perfect for holiday meals! You'll receive a 6lb mixed case of endive produced by the United States premiere grower of endive, Rich Collins of California Endive. Includes Michael's famous braised endive recipe.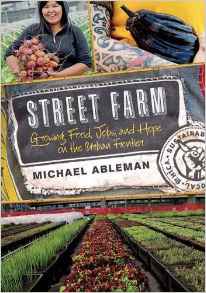 Receive a signed, first edition of Michael Ableman's story
founding of the largest urban farm in North America,
Street Farm: Growing Food, Jobs, and Hope
on the Urban Frontier.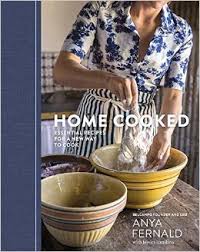 Anya Fernald, famed healthy meat maven and
co-founder of Belcampo Meat Co.'s first book:
Home Cooked: Essential Recipes for a New Way to Cook.

$100  Righteous Porkchop, signed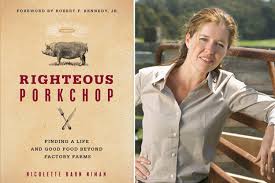 A hardcover edition of Righteous Porkchop: Finding a Life and Good Food Beyond Factory Farms, signed by Nicolette Hahn Niman.

$100   Omnivore's Dilemma, signed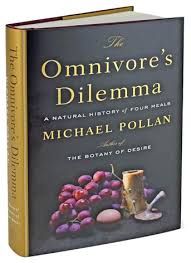 Celebrate the 10th anniversary of Pollan's seminal work,
The Omnivore's Dilemma with a signed hardcover edition

$150  Lunch at BN Ranch with the Nimans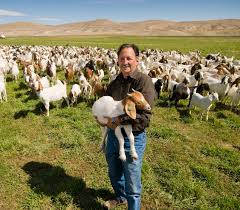 Join Bill, the godfather of sustainable meat, and Nicolette Hahn Niman, defender of beef for a tour of the BN home ranch in Marin County. Get an up close view of their model for sustainable livestock production, and a picnic lunch prepared by Nicolette and Michael Dimock. The meal will feature BN products, and wines paired from Michael's cellar. Date TBD on participants schedules between Jan and May, 2017.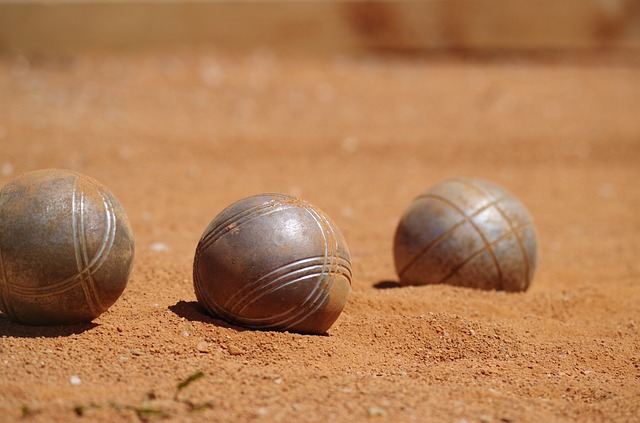 Tired of keeping all of the balls in the air? Farm to Pantry Founder Melita Love and Ross Stromberg invite you to take a break from the day to day. Join them for a picnic lunch and game of Petanque on the afternoon of April 29th in Healdsburg.
What do many of America's best restaurants have in common? They get their duck from the Duckman! Jim Reichardt of Liberty Ducks for a duck dinner that will highlight the different delicious ways to enjoy his birds. The dinner will be hosted at the West County home of Carolyn Johnson (CJ) and Rick Theis on Saturday, March 4th. Rick is the former executive director of the Sonoma County Winegrape Growers and founder of the Leadership Institute for Ecology and Economy and CJ, a lifelong birder, is former board chair of Point Blue.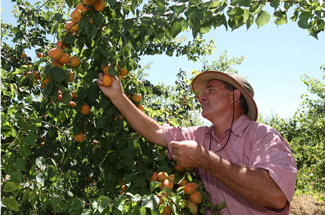 Just outside of Davis, Rich and Shelly Collins have established and continue to grow a productive, sustainable and diversified farm program that improves the land and health of the involved community. See what the Collins' and the 4 young farmers that share their land have accomplished and enjoy a special farm lunch their verdant garden.
$150  Street Farm: Healing Community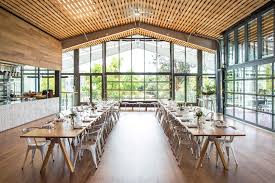 Enjoy a delicious dinner and discussion at the gorgeous Healdsburg SHED with farmer and author Michael Ableman.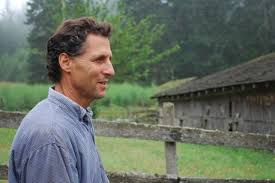 Receive his new book about his founding of the largest urban farm in North America: Street Farm: Growing Food, Jobs, and Hope on the Urban Frontier. Saturday, January 28, 2017, 6 pm.

$200   Kayak with Craig McNamara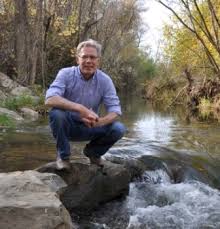 Join Craig McNamara, organic walnut farmer and President of the State Board of Food and Agriculture, for a one of a kind kayak float down Putah Creek and lunch at Sierra Orchards on Saturday, June 3rd, 2017.
$200   Namu Gaji Farmer-Chef Dinner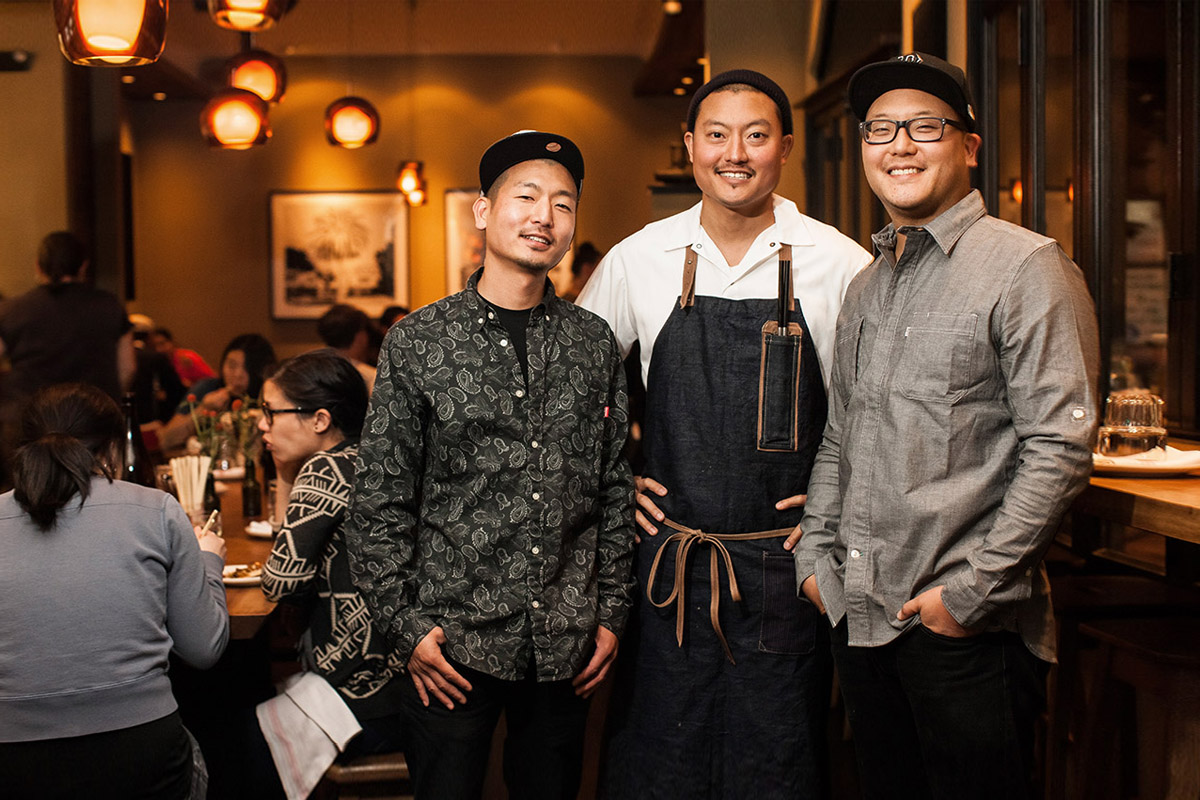 Join Executive Chef Dennis Lee and Namu Farmer Kristyn Leach for a family style tasting menu at Namu Gaji in San Francisco's Mission District. At Namu the flavors of your meal begin long before the cooks step into the kitchen. It begins by building community, building soil, and rebuilding heirloom seed stocks.
The Chronicle recently called Namu Gaji "San Francisco's most representative restaurant." We agree! Chef Dennis Lee is a genius combining Pacific Rim flavors and techniques with the ecological and cultural values needed in the 21st century. He and the whole Namu team have been long time supporters of ROC. The dinner will be Sunday, Feb 5, 2017.

$250  Lunch with the Queen of Greens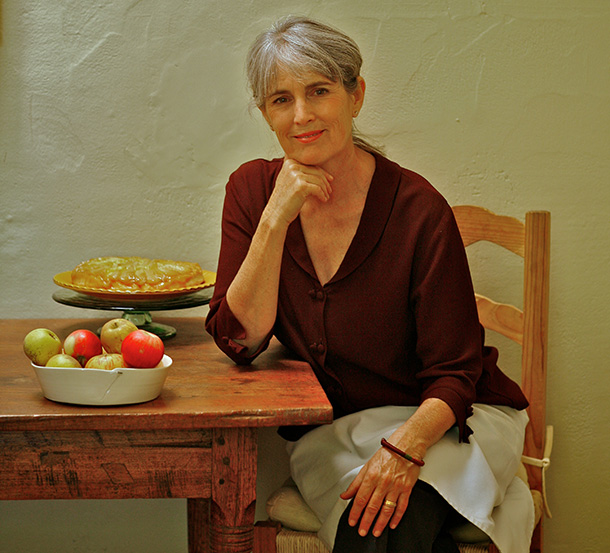 Founder of Greens Restaurant, cook book & food author, Deborah Madison, will share her culinary journey,a delicious lunch and provide you her new book, In My Kitchen. Healdsburg SHED, Sunday April 30th, 2017, 1 pm.
$1000  5 Nights in Todos Santos, Baja California  (SOLD OUT)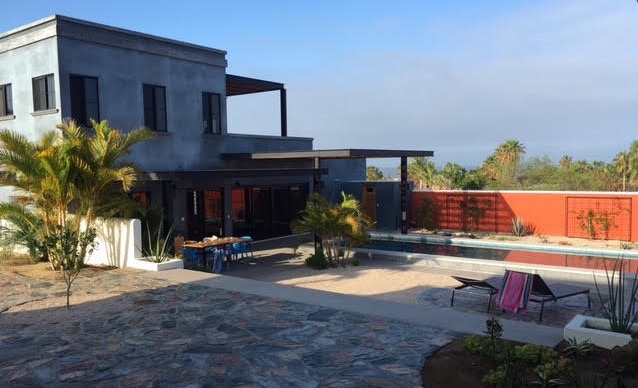 Spend 5 nights in the organic food mecca of Mexico! This reward includes accommodation for up to 4 people, and personalized recommendations for culinary adventures in Todos Santos. For photos and more details, click here.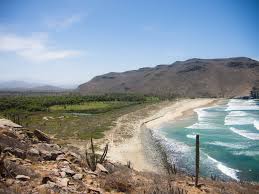 Gift provided by Larry and Laura Martin founders of Food and Wine Trails, the nation's leading food and wine tour and education company, and Kate Ecker and John Mackie long-time food and wine patrons who were among California's first Slow Food members and supporters of farmers markets.